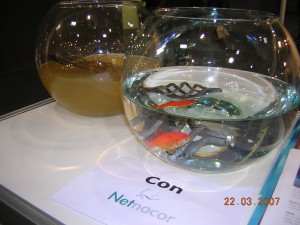 Innovative water based products; to prevent corrosion between metal working processes without oiling and without dewatering, to keep cutting fluids free from oil contamination and for short term storage and transport in sealed packages.
Keep working and storage areas free from oil and mess. Avoid slipping accidents.
For long term storage, transport or shipping, the parts must be in a closed space to keep the volatile inhibitors from dispersing.